Freight Forwarding Services
By Road, Air & Sea
As an integral part of our transport range of services, ParceLLink® offers national and international freight forwarding services. Road, Air and Sea freight services are all available online and they cover UK shipments as well as exports to, and imports from most worldwide destinations.
Customer focused Freight Forwarding Services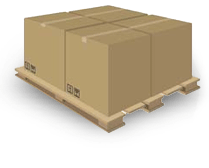 Through our automated booking system, you can arrange your collections online 24 hours a day. Once a booking has been completed, your pallet collection will be arranged directly with the relevant carrier. All orders are processed automatically and you will not be asked to manually fill in any paperwork (non EU destinations do require some customs documentation) All our low cost pallet delivery services are offered through DHL, Aramex, UPS, Pallex and other major carriers.
For your time sensitive freight consignments, our UK overnight pallet delivery services are the obvious choice. However, when timing is not essential and a certain degree of flexibility exists, our economy services (2/3 days delivery time) might be the answer for you. A similar range of options exist for goods being shipped to Europe and many destinations worldwide, though groupage or express freight forwarding solutions, depending on your specific requirements.
Flexible, Efficient and Safe
Why ParceLLink®

The lowest pallet rates available in the UK
We only deal with the largest international carriers
Track and trace your shipment online 24/7
As freight forwarding agents go, we are also one of the most flexible when it comes to the dimensions of the packages involved. Nothing is too big, long or wide for us and we will be happy to ship even the most irregularly-shaped goods. If you have a parcel that other carriers do not want, simply request a quote from us today. Once we have the dimensions of your shipment, we will let you know how much it will cost to transport.
Freight Forwarding
Express courier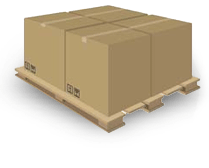 The lowest pallet rates ...
Prices start from only £27.00 + VAT per pallet and on average, ParceLLink® customers save up to 70% when sending large consignments.